After years of speculation, the United Arab Emirates (UAE) is edging closer to becoming the first Gulf state to legalize casinos, a pivotal move with the potential to generate nearly $7 billion in annual revenue.
To oversee this significant shift, the country has established a federal regulatory body, helmed by Jim Murren, a seasoned gaming expert and former CEO of MGM Resorts International, who boasts an impressive track record spanning over three decades in the industry. Assisting him as CEO is Kevin Mullally, another industry veteran.
The anticipation surrounding this development has been longstanding. Rumors of a casino planned for the top floor of Dubai's iconic Burj Al Arab hotel, which was built approximately 25 years ago, have fueled speculation about the introduction of gambling in the emirate. Additionally, the recent announcement by Wynn Resorts of its $3.9 billion gaming resort project in Ras Al Khaimah, an emirate a short drive from Dubai, indicates a growing interest in the region.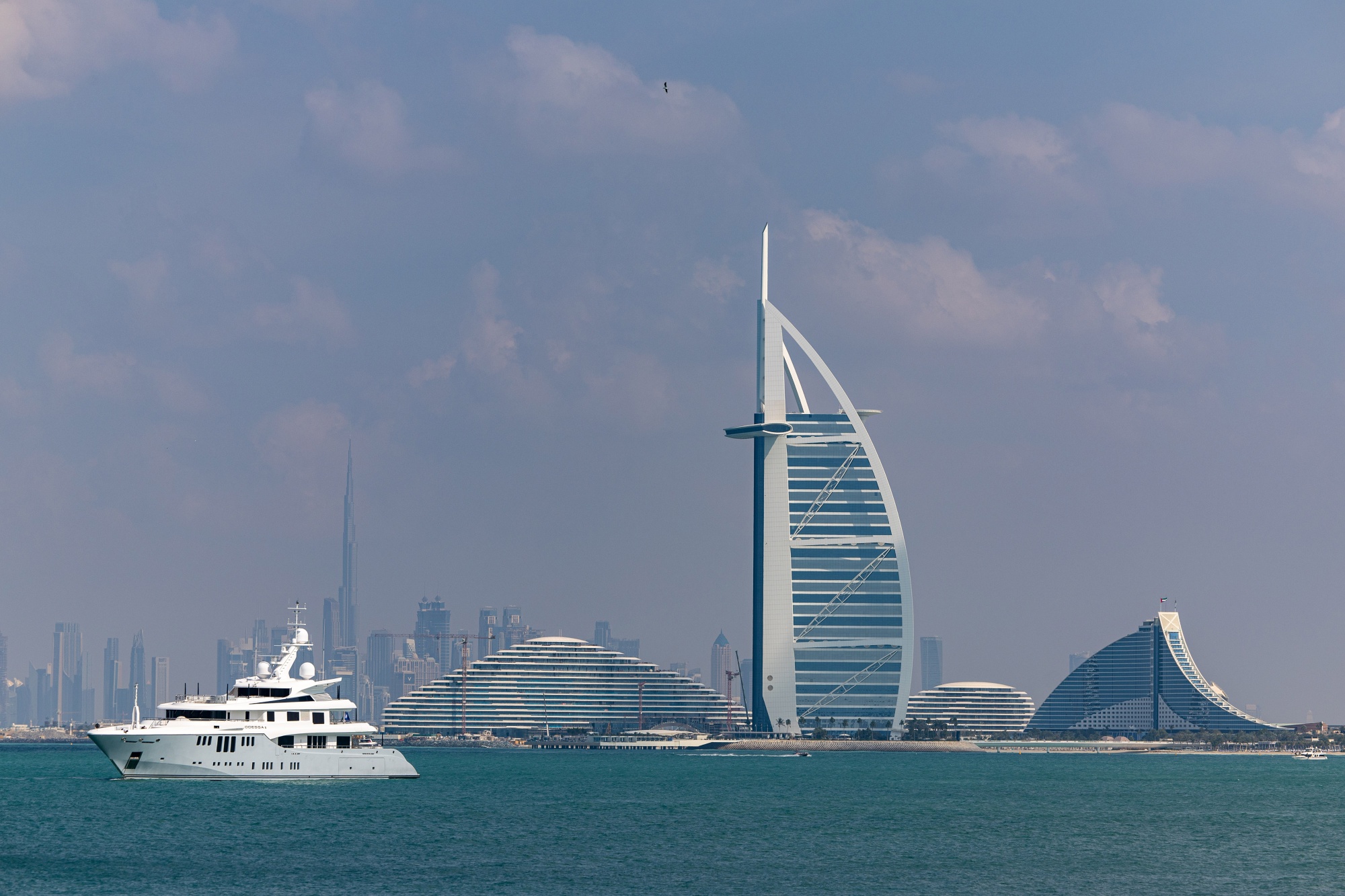 Earlier this year, government officials had denied immediate plans for legalizing gambling in the UAE. Nevertheless, insiders from the casino industry, as well as consultants and legal experts familiar with the matter, suggest that early discussions have taken place, and a policy shift is under consideration.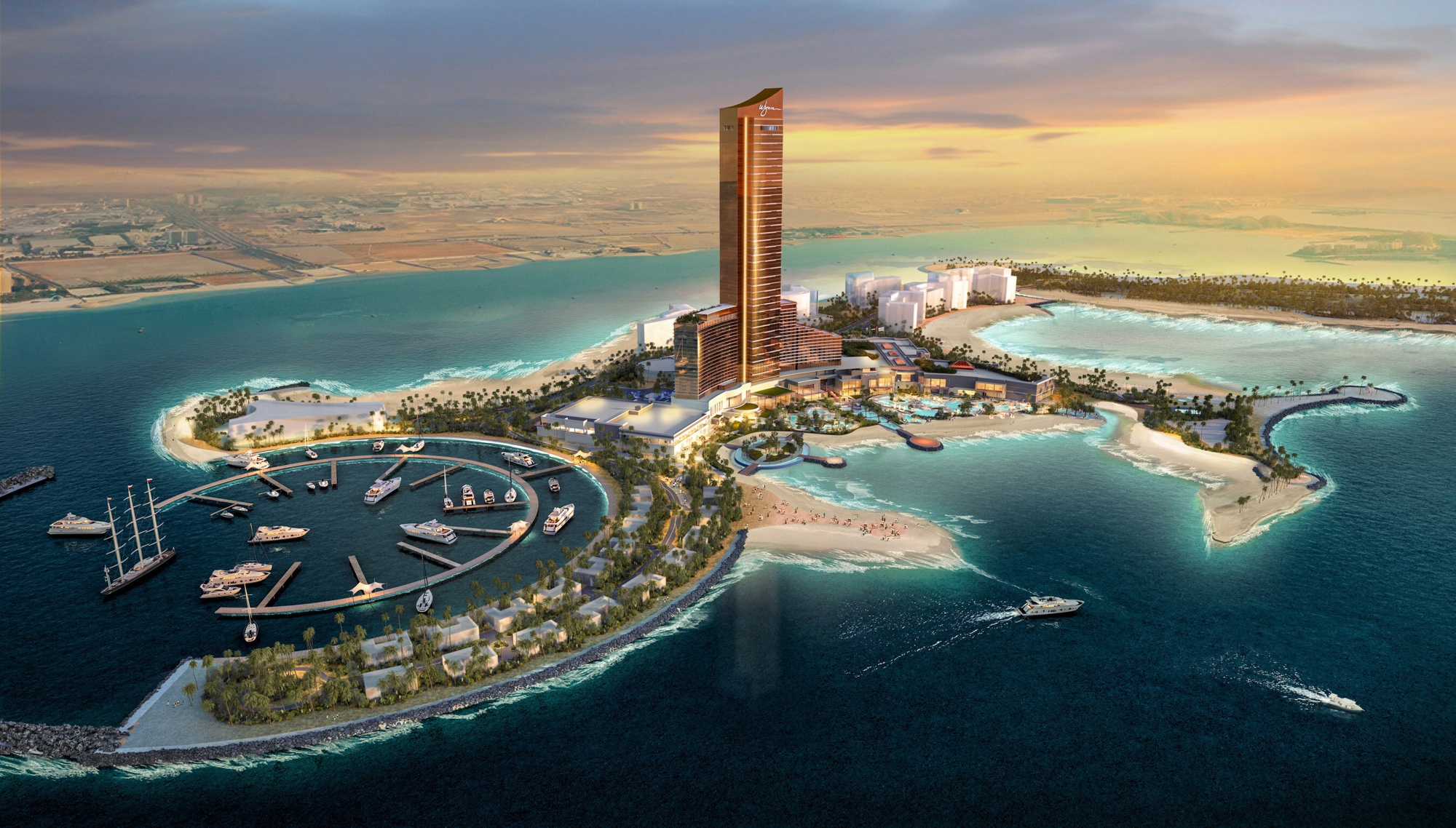 The potential gains from this endeavor are substantial. The UAE stands to amass an estimated $6.6 billion in annual gaming revenue, eventually rivaling Singapore, which is home to the renowned Marina Bay Sands resort, according to Angela Hanlee, a senior gaming and hospitality analyst at Bloomberg Intelligence. As the UAE advances towards potential casino legalization, the region is poised for a transformative economic boost, marking a significant step in the nation's development.
Top-Down Estimate of Size of the Gaming Market
Source: World Bank Group, DICJ, DSEC, Bloomberg Intelligence. Note: Only mass gross gaming revenue was used for Macau.
Allowing gambling would be a step change for the UAE where Islamic, or Shariah law, is the main basis for legislation. The practice is prohibited under Islam and is illegal in the country, where offenders can be fined or sentenced to two years in prison, or both.
Since Covid, Dubai — the Gulf region's tourism and business hub — has attracted hedge fund managers, sports stars, crypto players and influencers moved in droves. The city has also become a favored destination for Russians after Moscow invaded Ukraine.
Faced with increasing competition from neighbors such as Saudi Arabia and Qatar, Dubai, in particular, has introduced a series of reforms to keep its edge, meaning that you may soon get to play roulette or blackjack in one of the city's many upscale hotels.
Chart of the Week
Saudi Arabia's total spending on fuel subsidies soared over the past two years, hitting the highest among the Group of 20 economies on a per capita basis.
The country spent almost $7,000 per person, equivalent to about 27% of economic output, across both explicit and implicit energy subsidies, according to the International Monetary Fund.
Saudi Arabia's Subsidy Spending Outpaces All Major Economies
Total subsidies in 2022 (per capita)
Source: International Monetary Fund
Saudi Arabia's Subsidy Spending Outpaces All Major Economies
Total subsidies in 2022 (per capita)
Meanwhile, the kingdom's foreign reserves dropped by over $16 billion in July, as it sets aside less for the central bank and funnels a greater share of its oil wealth into riskier holdings.
Need to Know
PIF's growing influence: Saudi Arabia's sovereign wealth fund is set to create a new national steel giant with the acquisition of the metals unit of chemicals maker Saudi Basic Industries for an enterprise value of $3.3 billion.
MMA foray: A sports fund created by Saudi Arabia's sovereign wealth fund has acquired a minority stake in the Professional Fighters League, adding mixed martial arts to the growing roster of sports the kingdom promotes.
New rising stars: Oil-rich Gulf monarchies are channeling more international deals via state-backed firms instead of the region's sovereign wealth funds. Last week, Pure Health — majority owned by Abu Dhabi's ADQ — bought one of the UK's largest independent hospital operators in a $1.2 billion deal, while AviLease, a jet lessor owned by Saudi Arabia's Public Investment Fund, agreed to buy Standard Chartered's aviation finance business for $3.6 billion.
3.8% growth: Turkish economy slowed less than predicted in the second quarter, though activity is set to be subdued for the rest of the year. Meanwhile, inflation neared 60%, underscoring the central bank's challenge as it raises interest rates to try to end a cost-of-living crisis.
Turkey's Central Bank Sees Inflation Heading Higher Again
Bank projects peak in second quarter of 2024
Source: TurkStat, Turkey Central Bank
$5 billion out in a week: Turkish investors are starting to exit a tool designed to halt a selloff in the lira and are moving their money into regular dollar accounts.
Underdogs to stars: Stocks traded in Turkey and Egypt were the biggest gainers among peers in August, defying a 6% slump across emerging markets, as local investors turned to equities to hedge against inflation.
GDP shrinks: Qatar's economy slowed during the first three months of the year as lower energy prices and an end to a construction boom proceeding last December's World Cup took a toll.
Real estate rush: Russians are the top buyers of properties from Dubai's biggest developer, a sign that demand from investors seeking safe havens remains strong.
Diplomatic nod: Iran slowed production of uranium enriched close to the level needed for nuclear weapons, in the latest signal the Islamic Republic may be ready to re-enter talks about the scope of its atomic program.
Diplomatic backlash: Libya's prime minister rejected the prospect of normalization with Israel, days after news of a secret meeting between top envoys sparked protests in the OPEC member.
Final Word
Arab Israeli cities are seeing an escalating wave of violence that's stoking broader tensions in the country.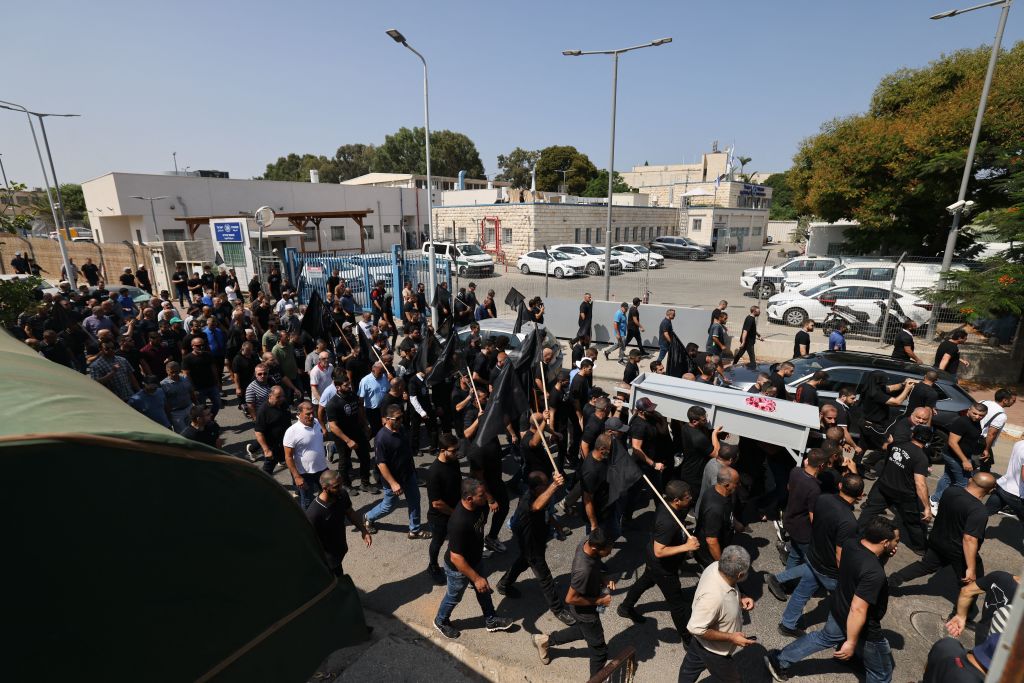 Gunshots felled Abdel Rahman Kashua, a senior town official in Tira, right in front of a police station — adding to more than a dozen attacks this year that have targeted prominent Arab figures ahead of October local elections.
The slaying is part of a wave of murders sweeping predominantly Arab cities inside Israel and perpetrated by members of their own community.
The death toll stands at 166 for this year, more than doubling from the same period in 2022. The attacks are compounding what's also on course to be one of the deadliest years in the occupied West Bank, with a sharp rise in violence between Palestinians and Israeli defense forces.