Dubai News
The Executive Board of the International Monetary Fund (IMF) has approved a 48-month extended arrangement under its Extended Fund Facility (EFF), with an amount of SDR 11.6 billion (about US$15.6 billion), which is 577% of quota, to solving Ukraine's balance of payment problem and restoring medium-term external viability.
The program is part of a US$115 billion total support package for Ukraine, which also includes financing assurances from the G7, EU, and other donors. The immediate disbursement of around SDR 2 billion (or US$2.7 billion) has been allowed by the Executive Board's decision.
The Ukrainian authorities' program aims to sustain economic and financial stability during a period of exceptionally high uncertainty, restore debt sustainability, and promote reforms that support Ukraine's recovery on the path toward EU accession in the post-war period. The program envisions a two-phased approach to address the uncertainty Ukraine is facing.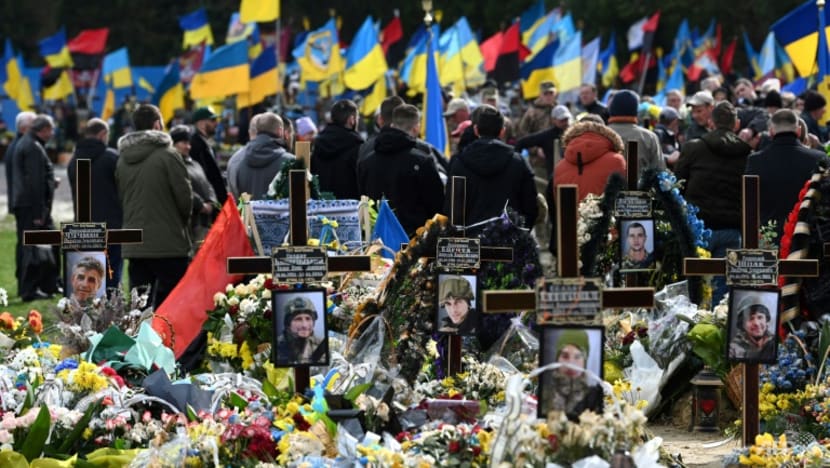 In the first phase of the program, the authorities will focus on implementing a robust budget for 2023, bolstering revenue mobilization, sustaining steady disinflation and exchange rate stability, and contributing to long-term financial stability. The second phase will shift focus to more ambitious structural reforms to entrench macroeconomic stability, support the recovery and early post-war reconstruction, and enhance resilience and higher long-term growth.
Ms. Gita Gopinath, First Deputy Managing Director, commented on the program, stating that Russia's invasion of Ukraine continues to have a devastating economic and social impact, and that the authorities have managed to maintain overall macroeconomic and financial stability thanks to skillful policymaking and substantial external support.
The 48-month extended arrangement is built on a two-phased approach that starts with measures to anchor macroeconomic and financial stability as well as to undertake critical structural reforms during the war, followed by more ambitious structural reforms to restore medium-term external viability, support sustained growth and post-war reconstruction, and facilitate Ukraine's path to EU accession.
The success of the program depends on the size, composition, and timing of external financing on concessional terms to help close fiscal and external financing gaps and restore debt sustainability on a forward-looking basis under the baseline and downside scenarios.
The IMF and Ukraine's official bilateral creditors and donors have announced a two-step debt treatment, together with the provision of adequate financing assurances on debt relief and concessional financing during and after the program to support debt sustainability both in a baseline and downside scenario.
The bulk of Ukraine's official bilateral creditors and donors has also made statements through the relevant Executive Directors at the Fund. Additionally, a significant group of Fund shareholders, including the G7, Belgium, Lithuania, the Netherlands, Poland, Slovak Republic, and Spain, reaffirm their recognition of the Fund's preferred creditor status in respect of the amounts currently outstanding to the Fund by Ukraine, plus any purchases under the extended arrangement. They also undertake to provide adequate financial support to Ukraine.