Pakistan's Supreme Court on Thursday declared former prime minister Imran Khan's arrest "illegal" after hearing Pakistan Tehreek-e-Insaf's (PTI) petition challenging the arrest of the party chief. 
A three-member bench headed by Chief Justice of Pakistan Umar Ata Bandial, comprising Justice Athar Minallah and Justice Muhammad Ali Mazhar, was hearing the case.
Terming his arrest 'illegal', the Supreme Court ordered to release Imran Khan immediately. The Supreme Court also observed that whatever the Islamabad High Court decides, Imran Khan will have to abide by.
During the hearing, Imran's lawyer argued that his arrest was made without an investigation officer and accused National Accountability Bureau (NAB) of committing contempt of court. The Chief Justice of Pakistan stressed the importance of courts being accessible to everyone and the individuals should feel safe to approach them.
The court ordered Chairman PTI Imran Khan's immediate release. His lawyers had argued that his detention from court premises in Islamabad on Tuesday was unlawful.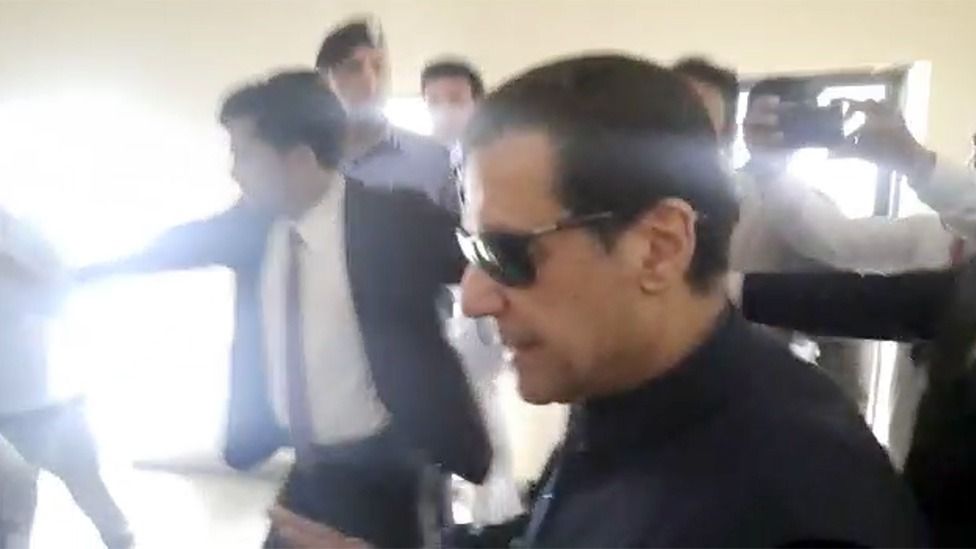 At least 10 people have been killed and over 2,000 arrested as violent protests have swept the country since he was held.
Tuesday's arrest escalated growing tensions between Imran Khan and Pakistan's powerful military establishment.
The opposition leader, ousted in a confidence vote in April last year, was brought to court on the orders of the Chief Justice Umar Ata Bandial.
"Your arrest was invalid so the whole process needs to be backtracked," Chief Justice Umar Ata Bandial told Imran Khan.
The former cricketer told the judges he'd been kidnapped from the High Court and "hit with sticks".
Why was Imran Khan arrested?
Footage showed paramilitary forces seizing Imran Khan, who was injured in a gun attack last year during political march, and dragging him from inside court premises, before whisking him away in an armoured vehicle.
Pakistan Tehreek-e-Insaf (PTI) party says the cases against Khan are politically motivated. The arrest enraged his supporters – the past 48 hours have seen widespread violence and rare attacks on state and military facilities.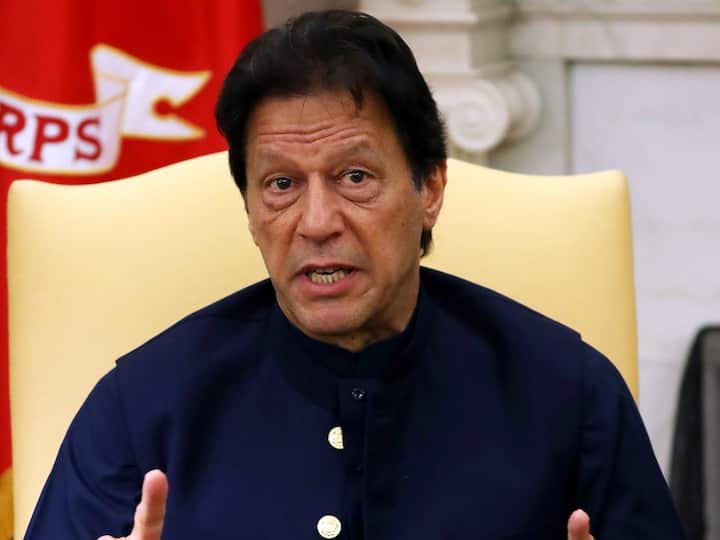 Seven senior PTI leaders including former foreign minister Shah Mahmood Qureshi and Asad Umer are among the arrested ones. Police say Shah Mahmood Qureshi "incited violence". In a statement, Qureshi denied this allegation, and urged supporters to continue with peaceful protests.
Imran Khan was ousted less than four years into his term as prime minister.
Many analysts believe Khan's election win in 2018 happened with the support of the military establishment. But since he was ousted, he has become one of the military's most vocal critics.
In November 2022, Khan was shot in the leg while leading a protest march. He has accused a senior intelligence official of carrying out the attack – which the military has strongly denied.