The Royal Institute of British Architects has granted Pakistan's iconic architect Yasmeen Lari the Royal Gold Medal of Charles's Reign. This award is in recognition of her humanitarian efforts for zero-carbon self-built houses for displaced communities.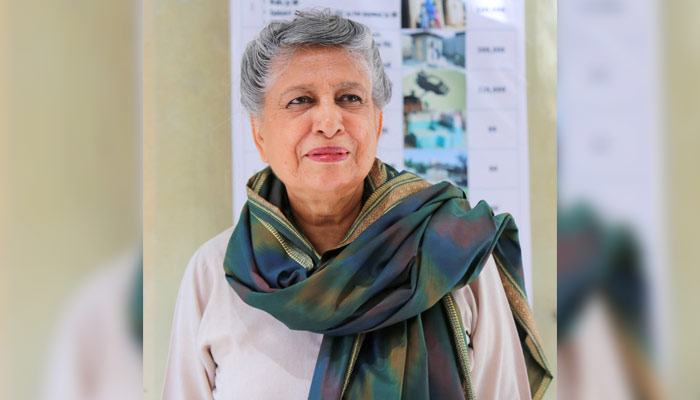 Pakistan's first female architect Yasmeen Lari. — Heritage Foundation of Pakistan,
"Whilst recognizing the importance of her role in practice, as a symbol of change in Pakistan, it is the work she has undertaken since her retirement in 2000 that the Royal Gold Medal celebrates," said the award's citation.
The award is the latest accolade for Lari who won Jane Drew Prize in 2020 for raising profile of women in architecture. Homes designed and conceived by Lari are becoming models around the world for climate resistant housing.
🎉 Congrats Yasmeen Lari @ylari 🇵🇰 on winning 🇬🇧 His Majesty the King's 👑 Royal Gold Medal 🥇 for Architecture! 🇬🇧🇵🇰 people-to-people ties #BestHai

📸: @pkBritish brought together 🇵🇰🇧🇩🇬🇧 students to live build 2 zero/low carbon structures designed by Lari at Granary Square. pic.twitter.com/81eAuxfQmM

— UKinPakistan🇬🇧🇵🇰 Commonwealth #BestHai (@ukinpakistan) April 27, 2023
Testament to women empowerment
The award comes at a time when Pakistan is grappling with a range of social, economic, and environmental challenges. Yasmeen Lari's work has focused on addressing these challenges through ecologically sensitive, sustainable and inclusive architecture.
Yasmeen Lari's achievement is not only a milestone for Pakistan but also a testament to the power of women in the field of architecture. Her work is an inspiration to future generations of architects, who aspire to make an impact on society through their work.
With a long and illustrious career, Lari has been a revolutionary force in Pakistan. She has had immeasurable influence of the trajectory of the architecture and humanitarian work in the country. The Heritage Foundation of Pakistan has built 50,000 sustainable shelters and over 80,000 ecological cooking stoves.
Sixth woman to receive Royal Gold Medal
Following in the footsteps of Zaha Hadid, the iconic architect Yasmeen Lari is the sixth woman in the world, and the first Pakistani architect, to receive the Royal Gold Medal.
In recent years, Lari has been instrumental in launching and popularizing various projects such as self-built shelters, giant bamboo community centres, terracotta tiling for streets, and award-winning ecological cooking stoves.
However, it was her work focused on creating low-impact buildings for Pakistan's marginalized communities that drew global attention.
An advocate of traditional construction materials
Since her "retirement" in 2000, Lari has dedicated herself to the foundation and humanitarian causes. She is an advocate of utilizing traditional construction materials including mud, lime and bamboo for carbon-neutral buildings.
Her recent projects include a giant bamboo community centre in Makli and creation of terracotta tiling in Karachi. At Islamic Arts Biennale in Saudi Arabia, she created a trio of bamboo pop-up mosques.
Yasmeen Lari's works include a giant bamboo community centre in Makli.
Co-founder of Heritage Foundation of Pakistan
Lari, 81, began her career in the 1960s and has since worked on several iconic buildings across Pakistan. She is founder of Heritage Foundation of Pakistan that works to protect and preserve country's rich architectural heritage. She is an advocate of the use of traditional materials such as mud, lime, and bamboo to create low-impact carbon-neutral buildings.
Architect of Pakistan's first public housing scheme
Born in DG Khan, Yasmeen Lari moved to the UK with her family aged 15 and studied architecture at Oxford Brookes University. At 23 she returned to Karachi and established Lari Associates, which created numerous offices and housing projects.
She designed several buildings which are considered as landmarks in Karachi. They include Pakistan's first public housing scheme, Anguri Bagh project, FTC building, Pakistan State Oil House, and ABN Amro Bank Head Office.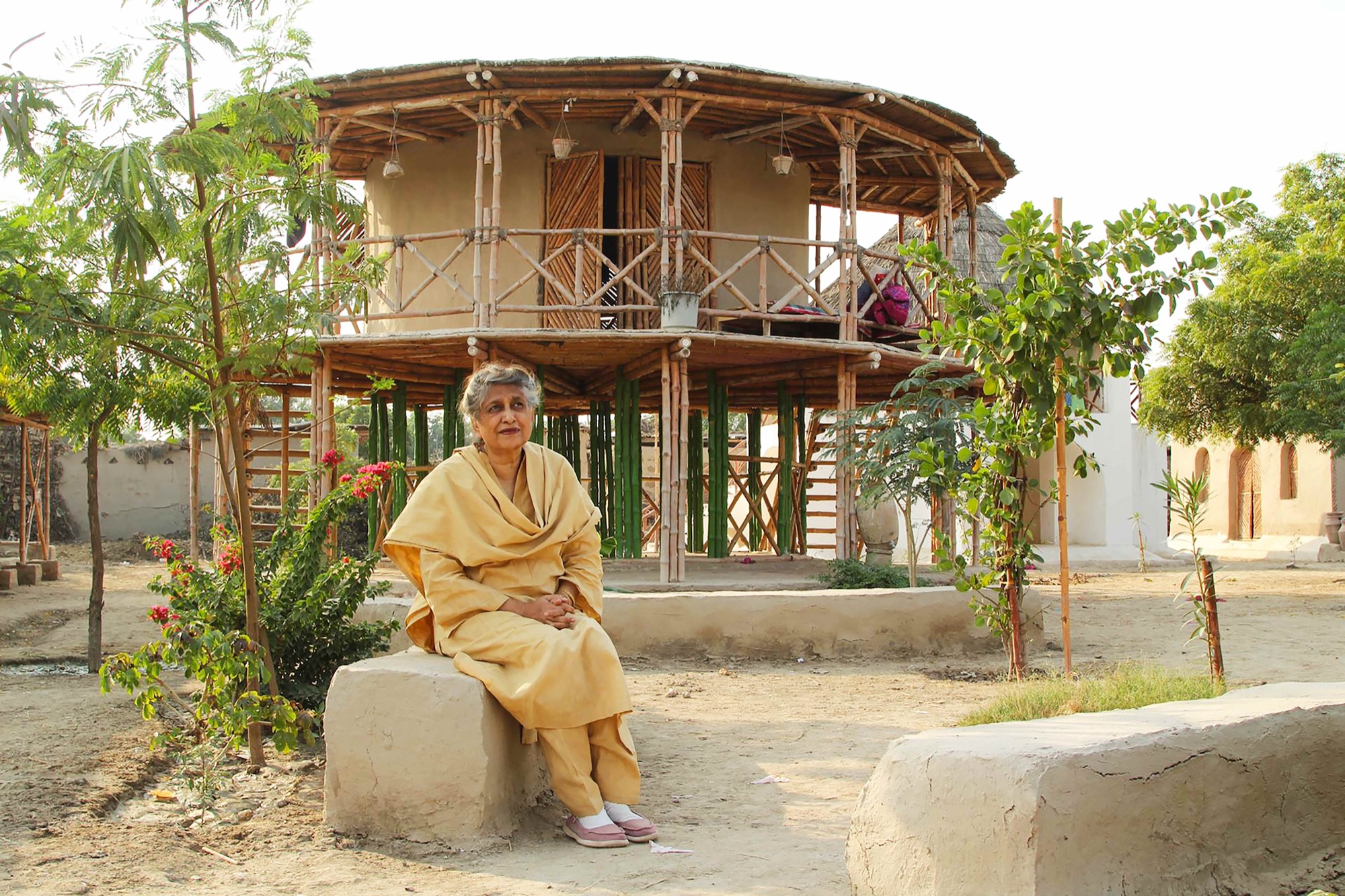 Yasmeen Lari at Zero Carbon Women Centre, Pakistan © Heritage Foundation of Pakistan