Pakistan's inflation hit a record on the back of a badly depreciating currency, skyrocketing food and energy costs, and low growth. The inordinate delay in bailout loans from International Monetary Fund, and the increase in fuel prices may make matters worse.
These developments have made Pakistan home to Asia's fastest inflation, outpacing price gains in Sri Lanka which recorded a 35.3% inflationary increase in April. But now it has started showing signs of recovery from the economic crisis.
Pakistan Bureau of Statistics said on Tuesday that consumer prices surged by 36.4% in April 2023, the highest increase since 1964. Transport prices increased by 56.8% while food inflation rose to 48.1%. Meanwhile, clothing and footwear costs increased by 21.6%, and housing, water, and electricity bills climbed to 16.9%.
Inflation to rise
On the other hand, Sri Lanka's inflation rate eased to 35.3% in April. The depreciating value of the Pakistani rupee has made imported goods more expensive. This has been adding to the inflationary pressures.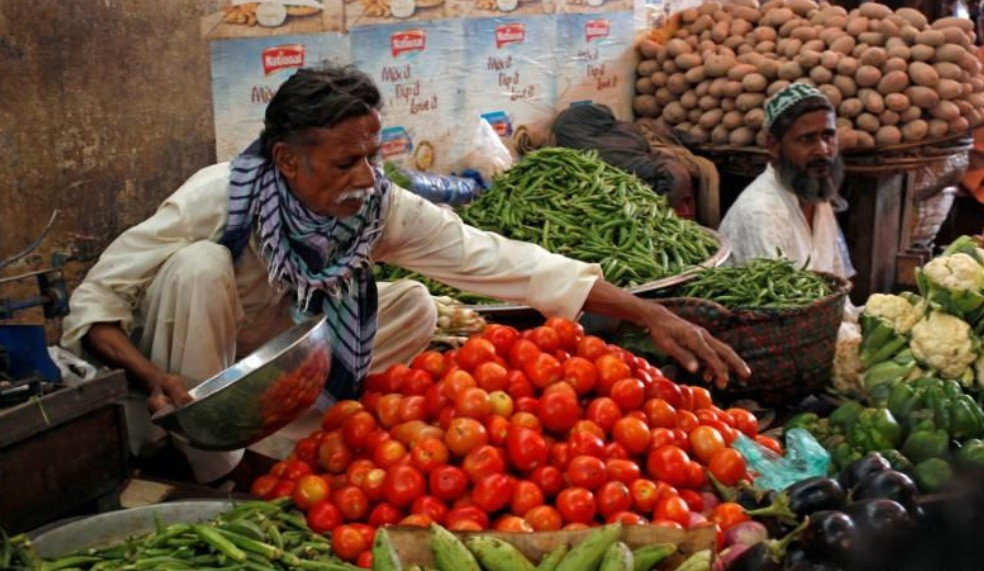 Inflation is expected to rise as authorities increased taxes and fuel prices to meet IMF's conditions for $6.5 billion loan. This funding is crucial for Pakistan to finance its imports and avoid default. But the IMF demands financing assurances before resuming aid.
Worst performing currency
The Pakistani rupee is one of the worst-performing currencies globally. So far in 2023, the rupee has shed 20% value to the dollar, making imported goods more expensive. The continuously depreciating rupee is one of the major causes to push inflation to the highest limits. The ever-increasing of food and energy costs also augmented the rise in inflation.
PTI oversaw massive inflation spike, making Pakistan the second highest inflation economy in Asia.

What / Who is to blame?

– Currency depreciation / Ishaq Dar?
– Supply chain mismanagement / PTI?
– Low productivity / Everyone?
– COVID / Life?
– Increased Population / Allah? https://t.co/DmoPA5trpl pic.twitter.com/HGDkMwBnLW

— Wajahat S. Khan (@WajSKhan) April 5, 2022
Interest rate to stable
Economist Ankur Shukla believes the State Bank of Pakistan (SBP) is unlikely to raise interest rates any further. This is because the real rates have turned positive on a 12-month forward-looking basis. Shukla predicts that inflation will peak in May and gradually slow down as food prices cool and high year-earlier base effects kick in. Last month, the SBP raised the benchmark interest rate to 21%, the highest level since 1956, to control price pressures. The next monetary policy review is scheduled for June 12.
Bloomberg: Pakistan took the crown for Asia's fastest inflation from Sri Lanka

Inflation rose to 36.4% in April from a year earlier, the highest since 1964!#امپورٹڈ_حکومت_نامنظور#چوروں_کے_12_مہینے pic.twitter.com/tBzov6wm7H

— Rao Kashif (@Raokashifpti) May 2, 2023
Four million become poor
Director at the Atlantic Council's South Asia Centre Uzair Younus expressed concern about the rising food prices. He said: "Over four million citizens have fallen below the poverty line. Further increases in food costs will cause further generational trauma on countless households."
Prime Minister Shehbaz Sharif faces additional pressure due to high prices while grappling with a political crisis. His rival, Pakistan Tehreek-e-Insaf (PTI) Chairman Imran Khan, is demanding early elections. He has threatened to stage street protests if his demands go unmet.
Fact Check: Actually @CMShehbaz inflation has not hit people hard globally as much it has people in Pakistan. Sri Lanka and Pakistan have the highest rate of inflation among all countries in Asia. https://t.co/eh4N1HBxO1 pic.twitter.com/p4pF4hxT4W

— Muneeb Sikander (@MuneebASikander) April 11, 2023